July
4th of July, 20:30
Screeing "Here we are" (Siin me oleme!) film. Estonian, 1979, 67 mins
Location: Hangvilla terrace
5th of July, 17:00
Pinnan Alla/Under the surface - Exhibition of Finnish artists /Kaisu Koivisto, Outi Sarkikoski, Riitta Turunen/

Location: Dubnicai Palace - Granary
22 of July, 23:30
23 of july, 21:30
Finnish musicians front of the Hangvilla
ISZKASZENTGYÖRGY
29th of June – 6th of July

Delegation of 16 citizens from Iszkaszentgyörgy travels to the village's French sister town, Craon (Bretagne). Introduction of Hungarian and Finno-Ugric roots, culture, traditions. Patchwork exhibition, folk dances and songs and presentation of Jani Korhonen, Finnish ambassador of the village.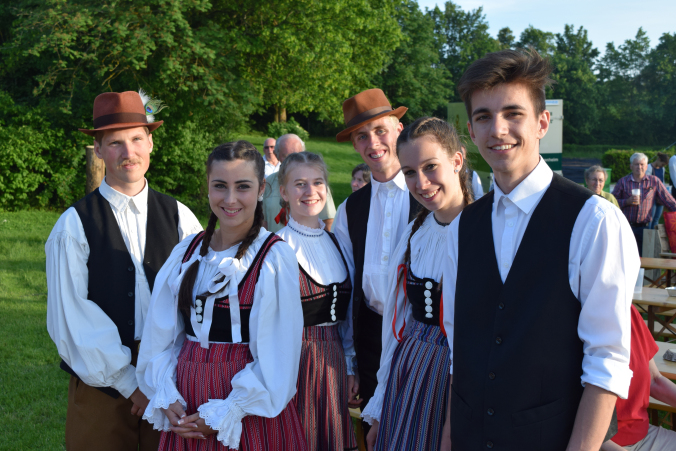 6th of July
Opening ceremony of the exhibition of former Estonian president Lennart Meri about his trips to Finno-Ugric nations
5th - 18th of July
Estonian Weeks in Iszkaszentgyörgy with 26 citizens of Iszkaszentgyörgy's Estonian sister town, Köpu. Photo exhibition about Estonian manors. The classical Köpu Pizza Festival this year takes place in Iszkaszentgyörgy.
17th - 29th of July
Folk dance summer camp for youngsters in cooperation with Iszkaszentgyörgy's French sister town, Craon.