Today, in a frame of a special one-day ceremony the next Finno-Ugric Capital of Culture was selected by an international professional jury, in the Hungarian Balassi Institute, Helsinki. The decision was made after the live presentations of the three candidates, Kuhmo, Sippola and Vuokkiniemi. On the event the current titleholder, Iszkaszentgyörgy has also introduced itself with a large delegation. The international jury has been selected Vuokkiniemi as the Finno-Ugric Capital of Culture 2017. The Karelian village has participated second time in the competition.
The event started by the welcome speeches, where Käbi Suvi, the president of MAFUN,
Gábor Richly
, the head of the Hungarian Balassi Institue, and
Vincze Szalay-Bobrovinczky
Hungarian Ambassador of Finland welcomed the delegations. Sampsa Holopainen the representative of Sukukansojen Ystävät ry and
Peter Aranyi
, the head of the Finno-Ugric Capitals of Culture Programme Bureau also wished good luck for the candidates. First time ever, Anna Easteden, award nominated Finnish actress from Hollywood greeted the competitors and the current title-holders, Iszkaszentgyörgy and Veszprém in a video message.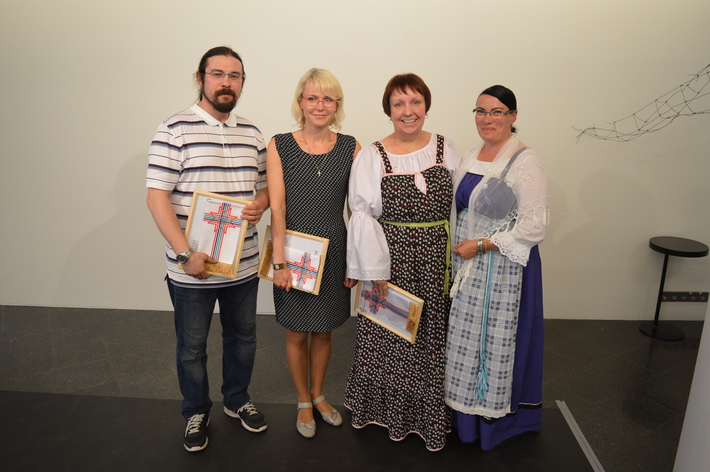 Finns in focus
The attendance from a diplomacy and art area shows how high was the interest for the Finno-Ugric Capital of Culture 2017. This is not coincidence, because the next title-holder were supposed to be from Finland or from the Karelian Republic. In the history of this initiative has never been yet a Finnish or Karelian winner. The next winner will be be the fifth Finno-Ugric Capital of Culture in line.
International jury
The decision-making body consisted Käbi Suvi, the current president of MAFUN; Annela Laaneots communication director of Obinitsa; Svetlana Kolchurina the former president of MAFUN, Ari Burtstoff Finno-Ugric researcher; Daniel Waliduda, the project coordinator of Iszkaszentgyörgy and Zsolt Lengyel professor emeritus from Pannonian University, Veszprém.
Hungarian show
For the event Iszkaszentgyörgy has been arrived a large delegation, which contained at least 16 residents from one of the current Finno-Ugric Capitals of Culture. In their group also consisted the current Finno-Ugric Ambassador of Iszkaszentgyörgy, Jani Korhonen. As a part of the Hungarian show the delegation of the village
introduced Hungarian dances and in a presentation they also presented their village. Besides, the patch workers from Iszkaszentgyörgy were exhibiting their works in the Balassi Institute.