According the selection procedure the international jury should have named the three best candidates, who could participate in the final round, but facing the fact that this year the three municipalities have been applied means that they can go automatically. "Even so we can expect a very hard competition, because the applications represent high level of work" – noted Peter Aranyi. The next winner could be the fifth Finno-Ugric Capital of Culture in line. Besides the next title holder will come from a region, where wasn't Finno-Ugric Capital of Culture, yet.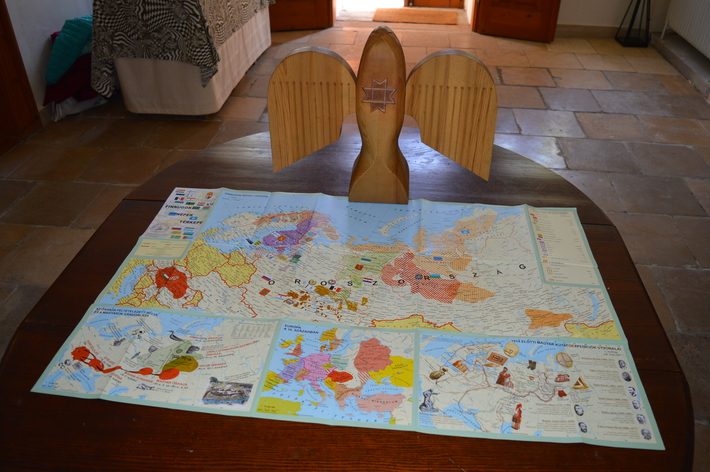 In the competition of Finno-Ugric Capitals of Culture 2017 there are two new candidates. The biggest contestant is Kuhmo from East-Finland, because it is has got almost 9 000 residents and most of them are Finns. Another Finnish participant is Sippola with approximately 600 inhabitants. The town situated in South-Finland is lived by Finns, Udmurts, Karelians, Estonians and Inkeri-Finns. With Voukkiniemi (Voknavolok) we can welcome a re-entrant contestant who already participated in the final round of the competition for Finno-Ugric Capital of Culture 2015.

These three candidates will get a chance to introduce their own applications personally in 5th of August, in Helsinki, in the Hungarian Balassi Institute. About the winner an international jury will decide according the applications and the presentations in the same day, in the Finnish capital. The decision-making body consists the current president of MAFUN, Käbi Suvi; communication director of Obinitsa, Annela Laaneots (Estonia); the former president of MAFUN, Sveta Kolchurina (Russia) and the nenets folk researcher of the University of Helsinki, Karina Lukin dr. (Finland). The project coordinator of Iszkaszentgyörgy, Daniel Waliduda and the professor emeritus of the Pannonian University, Zsolt Lengyel is also seated in the jury.
Finno-Ugric Capitals of Culture is an initiative of MAFUN – Youth Association of Finno-Ugric Peoples – with the objectives to strengthen common identity of kindred Finno-Ugric and Samoyedic peoples, to raise awareness of Finno-Ugric and Samoyedic peoples and languages and the Uralic language family, and to stimulate cultural, economic and civil development on a local level. First-ever Finno-Ugric Capital of Culture was Udmurtian village Bygy in 2014. It was followed in 2015 by Seto village, Obinitsa and this year the Hungarian village, Iszkaszentgyörgy, plus the chief town, Veszprém can wear the title Finno-Ugric Capital of Culture 2016. Both municipalities are situated in Hungary, in the "Region of the Kings".